Introduction
We are trading compounding feedstocks and non prime polymers in all variations (filled, unfilled, coloured, uncoloured etc.) regrinds, filaments, film, densified materials, etc..
Warehouse
Our own warehouse facilities in Holland, where we can store more than 10'000 tons of raw material gives you the guarantee of continuous and just in time supply.
Offices
Our offices will be at your service anytime and allows us to ship our products worldwide to more than 120 compounders and 15 local distributors.
Laboratory
Our own modern laboratory and chemists as well as skilled workers together with grinding, screening sorting, baling, drying and repacking facilities under strict management allows us to guarantee you continuous quality.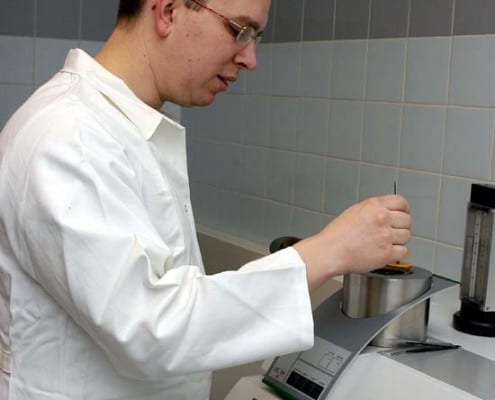 A flexible firm
Press Article from business-mag.com
Polymers are complicated molecules made up of many parts joined together, often like beads on a string. Many of the plastic objects used in everyday life are made of polymers. These substances are highly flexible with many uses. A further advantage is that they can also be recycled into new products. Fista Trading & Recycling AG in Switzerland specialises in the trade and recycling of non prime engineering polymers with the particular focus on 'Nylon 6′ and '66'.